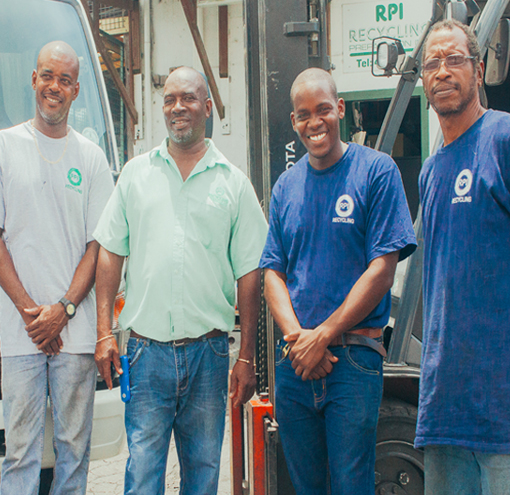 Saving the environment one recyclable at a time
We take non-ferrous metals such as brass, copper, aluminum, radiators, condenser coils and stainless steel and pay you for it. RPI has removed several thousand tonnes of scrap metal from our shores and has contributed over millions of dollars to the foreign reserves of Barbados. The other obvious benefit here is being the elimination of waste from our ecosystem. Take a look at our range of recyclables.
The Right Knowledge & Equipment For The Task
Specialized recycling preparation requires specialized knowledge and equipment, something RPI possesses on both levels. The Company processes eight (8) different types of aluminum, six(6) types of copper and three (3)types of brass- all non-ferrous. The material is collected by various personnel and brought to RPI. Here it is sorted by type, compressed, bailed and placed in 40ft containers containing 3Otonne loads, for shipment to Miami, for further recycling.